Welcome!
Voices From the Earth, Inc. is a theater arts organization based in Thomas, WV that has been serving the community since 1991.
Read a review of our CD Behind Enemy Lines
---
News and Upcoming Events
Please see our Calendar for a full listing of events.
In the Voice of Our Ancestors
First Person Historical Narrative Retreat/Workshop
Hosted by Ilene Evans
April 27-30, 2017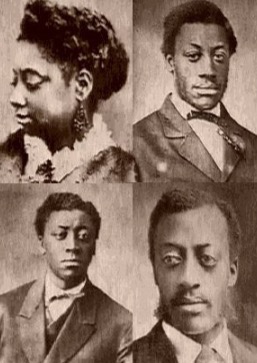 In the Voice of Our Ancestors is an intensive working weekend focused on building your skills and confidence in performance of your first person narrative character portrayal.

The Retreat / Workshop will include:
• Warm-ups – creative exercises for your body and voice
• Journaling – private time and reflecting the internal dialogue with your character
• Song, sound and music – learning and sharing from the old and new
• Writing - scripting and monologue structure
• Building the drama – turning point, crossroads in telling your story
• Research – introduction and discussion on the process and options available
• Physical characterizations - improvisations and physical aspects of your character
• Connecting with the Natural Rhythms – private and guided time
• One on one time to address your and your character's specific needs
• Group activities to celebrate and share our creativity.

---
---
Upcoming Events
Please see our Calendar for a full listing of events.
February 2 12:00 Noon - Harriet Tubman History Alive - Bridge Valley Community and Technical College, Charleston, WV


February 4 11am - Harriet Tubman History Alive - Kanawha County Public Library, Charleston, WV


February 8 12:15pm - Bessie Coleman: American Aviatrix - portrayed by Ilene Evans - Eastern WV Community and Technical College


February 12 7pm - Coralie Franklin Cook: Lifting As We Climb - Portrayed by Ilene Evans - Curtis Freewill Baptist Church 47 Storer College Place Harpers Ferry, WV


February 19 - Eslanda Robeson: I will Not Sit Still - St. Paul AME Church, 61 Beechurst Ave., Morgantown, WV


March 2 12:00 Noon - Eslanda Robeson: I will Not Sit Still – Portrayed by Ilene Evans - Fairmont State University, Fairmont, WV


March 18 4pm - Harriet Tubman History Alive - Nutter Fort Public Library 1300 Buckhannon Pike


March 22 12:15pm - Pearl Buck and Eslanda Robeson Portrayed by Karen Vuranch and Ilene Evans - Eastern WV Community and Technical College


---